Flat Lay Photo Fever
If there was an easy way to capture creative flat lay photos that make people say "Wow!"… would you be interested?
There's a misconception that the stunning photos professionals take require complicated and expensive setups… and long hours of Photoshop.
But that's not true. With some basic gear and a little know-how, it can all be so simple.
All you need is the right guide.
That's why I reached out to our best-selling author, Dina Belenko. She's the uncrowned queen of creative photography.
Her unique approach has attracted thousands of students and a large online following.
Together we created a project-based training called "Flat Lay Photo Fever".
It's an ebook and set of cheat sheets that show you how to imitate her approach to flat lay photography.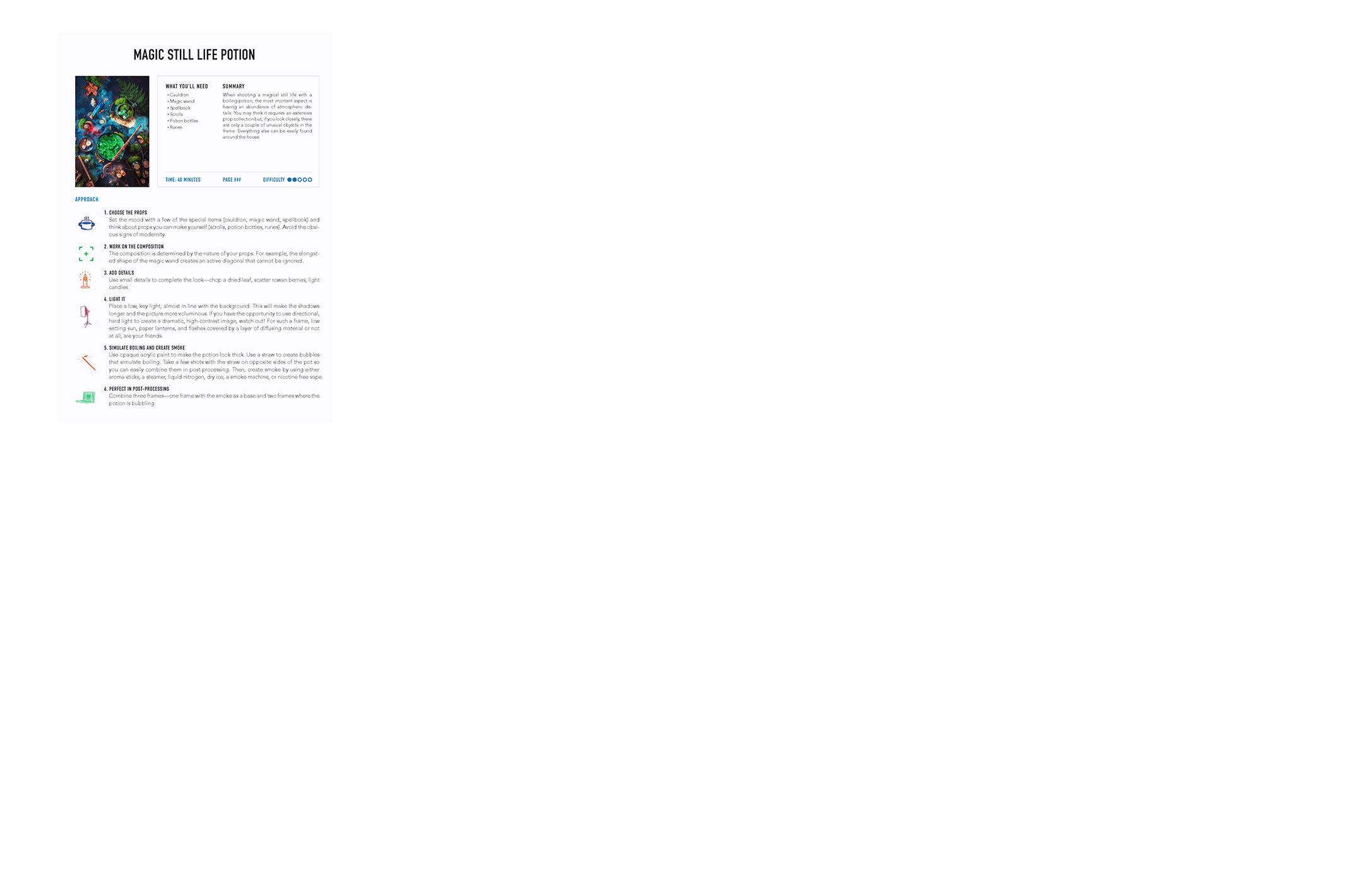 The process is simple. Pick a project, read through her process, then print off the cheat sheet for a handy reminder when you shoot.
You'll soon discover:
Detailed instructions on creating your own unique scenes on a kitchen table
How to train your imagination to unlock your inner creativity
Fun ways to take photos from home, with basic gear and very minimal editing
With Dina's help, you can be one of the 13,000+ students who take captivating flat lay photos like these:
It's very rare that a photographer of Dina's level will share her secrets publicly.
And this guide is everything you need to take stunning flat lay photos from your kitchen table.
This is some of the most fun you can have while taking photos at home. And the results will leave others jaw-dropped.
Transform your flat lay photography today!