Perfect Pawtraits
Would you like to take images of your dog so fun and adorable… that they melt even the coldest of hearts?
You've probably taken hundreds of photos of your dog already so you know that pets… are not supermodels. They hardly have the patience to stay still for you.
But the truth is, you don't have to leave it up to luck to capture frame-worthy shots of your beloved puppy.
You don't even need expensive gear or a professional dog photographer either.
If you can understand your dog's unique personality – you're halfway to capturing great photos.
And if you need help with handling, composition, light and settings… Tamara Kedves can walk you through the entire process.
(Tamara is a multi-award winning dog photographer with an extensive dog training experience.)
She was kind enough to share her secrets in our ebook "Perfect Pawtraits".
And we even took the 30 most popular dog poses and turned them into cheat sheets.
"Perfect Pawtraits" walks you through everything that's worth knowing about photographing dogs… including:
Handy tricks to turn your dog into a supermodel
Tips on capturing the personality of your pet for unique portraits
How to add variety to your photos with action shots, humour and props
Without Tamara, you and your dog might have felt lost and underwhelmed with your results.
But with her help, you will transform your photography like this: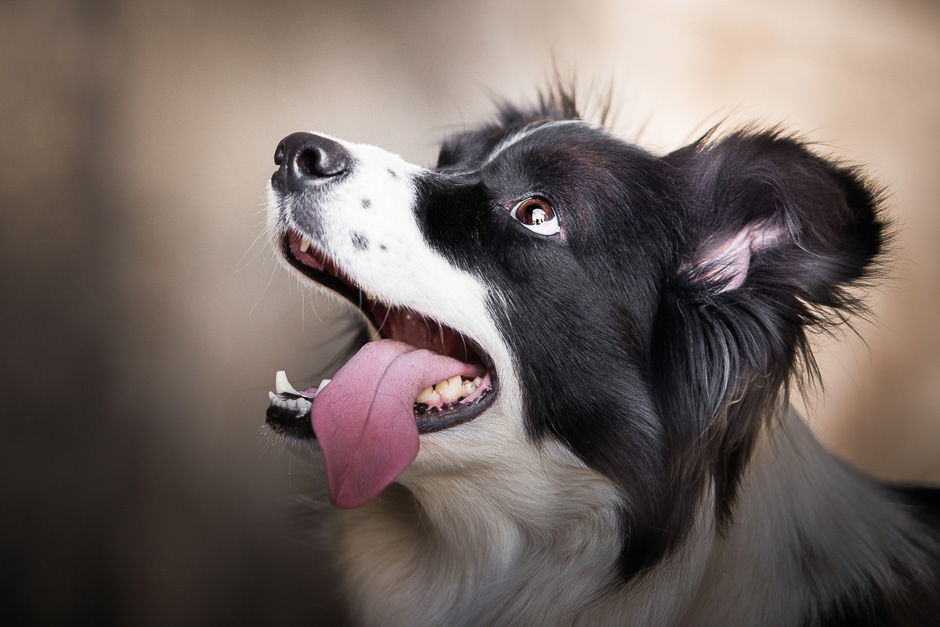 "Perfect Pawtraits" is the easiest way to capture impressive and adorable images of your dog… that you'll both cherish for a lifetime.
Don't miss out on this treat. Start taking pawesome images today!